Though our primary goal is people – building a robust and deep thinking community of innovators – the projects that our teams have launched during their 90 day experiential learning make an impact. Curiosity and tenacity drives our teams as they seek, test, and pitch new solutions.
Beyond Project Mercury, the next project awaits.
Our innovators will be ready.
Examples of Project Mercury projects:
Cohort 4's Team Arctic Fire, winner of the Showcase "Collaborate" award, asks "How do we leverage the unique shared challenges in the arctic to forge unconventional international partnerships?" #ArcticGames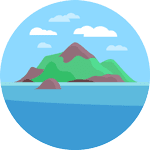 Our Innovation Showcase Winner for Cohort 4, Team Pacific Prime, asks "How can we deliver high priority logistics items in a contested environment with a low risk of attrition?" #AcceleratedLogistics
The Bar Napkin Planners from Cohort 4 asked, "How do we build and cultivate micro-lateral exchanges to help America become the Partner of Preference?" See how their proposal leverages the human domain as we build lasting relationships with our Pacific Allies. #ProjectArborist